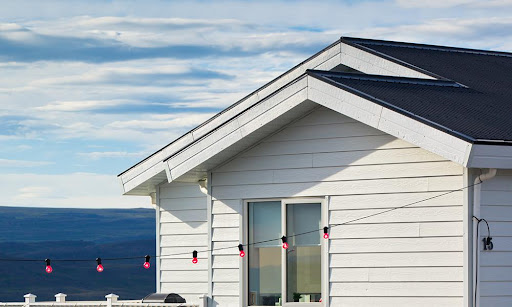 Should You Replace Siding or Roof First?
Maintenance is crucial for your home's value and appearance, but it can be daunting. One of the most important decisions you'll make regarding your home is which part needs attention first. If you've noticed that your siding is looking shabby or your shingles are cracking and curling, you might wonder whether you should repair or replace your home's exterior before listing your home. 
This article discusses whether you should replace the siding or roof first and give some tips. We'll also recommend a siding contractor in Colts Neck, NJ, so you can start your renovation project.
Siding vs. Roof Replacement 
Answering, "Should you replace the siding or roof first?" depends on the condition of your roof and siding and your budget. If your roof is in relatively good shape, but your siding needs replacement, you should replace your siding first. However, your roof is integral to your home's ability to protect you from the elements, so any existing roof issues should take priority. 
Common problems that indicate a need for roof replacement include leaks, water damage, missing or damaged shingles, sagging, mold or mildew buildup, and condensation between the ceiling and walls. It's crucial to schedule an inspection to determine your roof's condition before embarking on any renovation projects. 
Although siding typically isn't as essential to protecting your home from extreme weather as the roof, siding replacement can be a wise investment if you plan to sell your house soon. New siding installation can significantly improve the appearance of your exterior walls, boosting curb appeal and simultaneously improving energy efficiency. Ultimately, determine which part of your home needs immediate attention and factor this into your renovation project plans.
Siding and Roofing Contractors
Multiple contractors are available to replace or repair roofing and siding, so it's essential to do your research before hiring a company to work on your home. Choosing a business with a good reputation and plenty of experience will ensure that your project is successful. At Majestic Exteriors, we offer multiple roofing services, including roof repairs, replacements, and certifications.
We also have years of experience installing different types of siding on homes throughout Colts Neck, NJ, and surrounding areas. If you're looking for a reliable, affordable contractor, look no further than Majestic Exteriors.
Now that you know the answer to the question, "Should you replace the siding or the roof first?" call our team at (848)863-6775 to schedule your service.