DESIGN-ORIENTED
EXPERTS
Family-Owned Exterior Renovation Company
Financing Available through

Use code DEL2622 for loan amounts ranging from $1,000-$65,000.
Get Started

Majestic
Exteriors LLC
We're here to make your home shine. From roofing to doors to siding and beyond, we're your team for all things exterior. With over 21 years of experience and a strong work ethic, you can trust Majestic Exteriors LLC with your project, big or small. Our attention to detail and design-oriented mindset produce beautiful, award-winning results that will make your home stand out. We're proud to be a family-owned company that offers the highest quality workmanship and customer service.
Get Your Free Quote

Visualize Your
Dream Home
Revamp your home effortlessly with Majestic Exteriors' cutting-edge home visualization tool. With just a click, you'll embark on a journey of creativity, exploring an array of colors and building products that will breathe new life into your living spaces. Whether you're in the early stages of project planning or seeking a rough visualization, our tool is your ultimate companion. Simply upload an image of your home, and let your imagination run. And the best part? It's absolutely free to use!
Start Designing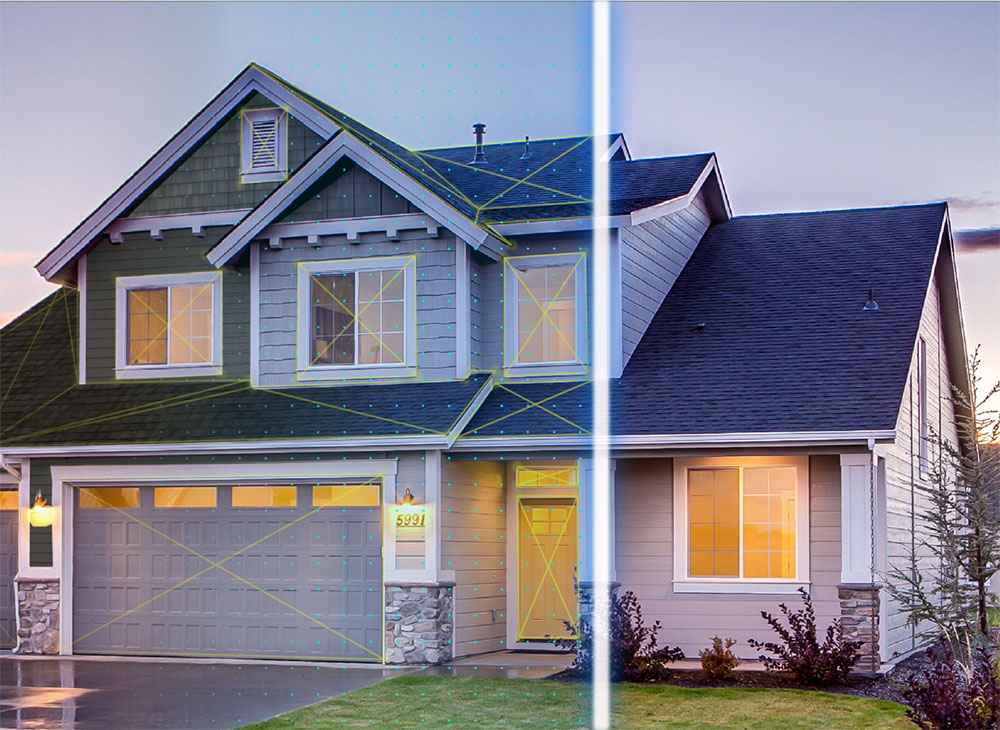 Over 25 Years
of home improvements excellence
5500+
Projects
5000+
Happy Clients
30
Employees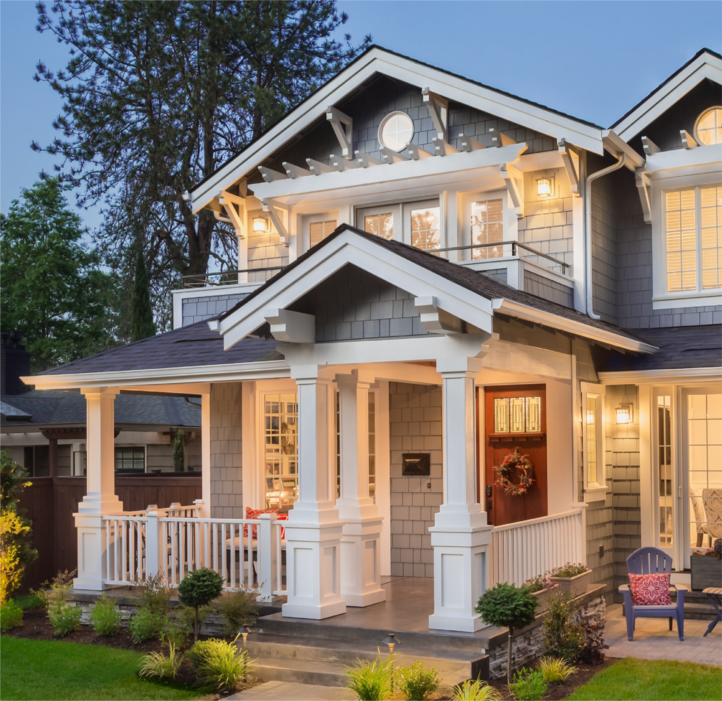 Our Mission
As a design-oriented business, we're passionate about making your home's exterior reach its full potential. With a strong work ethic and attention to detail, we deliver the highest quality results. Majestic Exteriors is dedicated to making you love the look of your home!
We proudly offer services in all things exterior, from window installations to full home exterior renovations and more. Our expert team is committed to using the best materials and designs to deliver the best results possible. We're also capable of creating virtual renderings.
Majestic Exteriors LLC is here to deliver the home exterior of your dreams!
Learn More
TAKE A LOOK AT OUR PAST WORK!
Filter our work by locations, photos, reviews, and services we provide. Select any of the filters found at the top right of the map and watch the pins on the map change, as well as the addresses on the right change. If the icons in the "address view" are black, it means there are photos or reviews on that project pin. If the pin on the map is a solid color, it means there are photos of that project and/or reviews from our happy clients. If you ever want to refresh the map to its original state, just click the "refresh map" link. Happy exploring!
Excellent experience with this company! Tania presented great information/options for our new sliding glass door project. She was very responsive throughout the entire process. When the crew came to install, they did an excellent job. Everything looks great--down to the molding inside and out. And they left everything neat and clean. We are thrilled with our new door and would recommend Majestic Exteriors to others looking for similar services! Thank you!
Laura K
We had new front doors installed. The sales staff is very knowledgeable and were able to help us pick the right doors for our home. The installation team was very professional in their efficiency, thoroughness, cleanliness, and communication. Dealing with Majestic is like dealing with an old friend.
Tom R.
Beyond happy with the entire experience. New roof, siding and portico. Very fair priced and delivered everything they promised and then some. HIGHLY RECOMMENDED
Matt B.
I highly recommend Majestic Exteriors. They are communicative, very responsive, flexible, accommodating and simply wonderful. I have dealt with them before - 3 years ago they replaced my roof and now I needed them to repair my siding and the area around the damage. The repair technician was great! You will make a great choice using them as a vendor!!
Cheryl S.
They were absolutely fantastic. Their pricing was very fair. The crew was extremely friendly. Any questions were addressed right away. A big thing for me is a company that commits to a project that follows through on their delivery within the time frame and being prompt with arrivals which they excelled at. Overall, had an amazing experience and would highly recommend them to anyone. Their work is beautiful.
Mary P.
If you are thinking of doing exterior work on your home, look no further. These people are meticulous about their work. They do it like it is their own home and do it right. You get what you pay for. EXCELLENT job, Tania and her crew. Thank you.
Mario and Rosalie W.
We just had a full exterior renovation done by Majestic, including a new roof, windows, siding, stone and front porch construction. We are thrilled with the final outcome. The work was meticulous. They could not be more highly recommended.
Tricia C.
They did my deck 2 years ago and I am so super happy over it. 2 summers of BBQ and parties on the deck. Wonderful work. I would recommend. Thank you Majestic Exteriors. - Denise O.
Denise O.
Get In Touch!
Hours:
Monday - Friday: 8AM - 5PM
Saturday - Sunday: Appointment Only