DESIGN-ORIENTED
EXPERTS
Family-Owned Exterior Renovation Company
Financing Available:

Majestic
Exteriors LLC
We're here to make your home shine. From roofing to doors to siding and beyond, we're your team for all things exterior. With over 21 years of experience and a strong work ethic, you can trust Majestic Exteriors LLC with your project, big or small. Our attention to detail and design-oriented mindset produce beautiful, award-winning results that will make your home stand out. We're proud to be a family-owned company that offers the highest quality workmanship and customer service.
Get Your Free Quote
Over 25 Years
of home improvements excellence
5500+
Projects
5000+
Happy Clients
30
Employees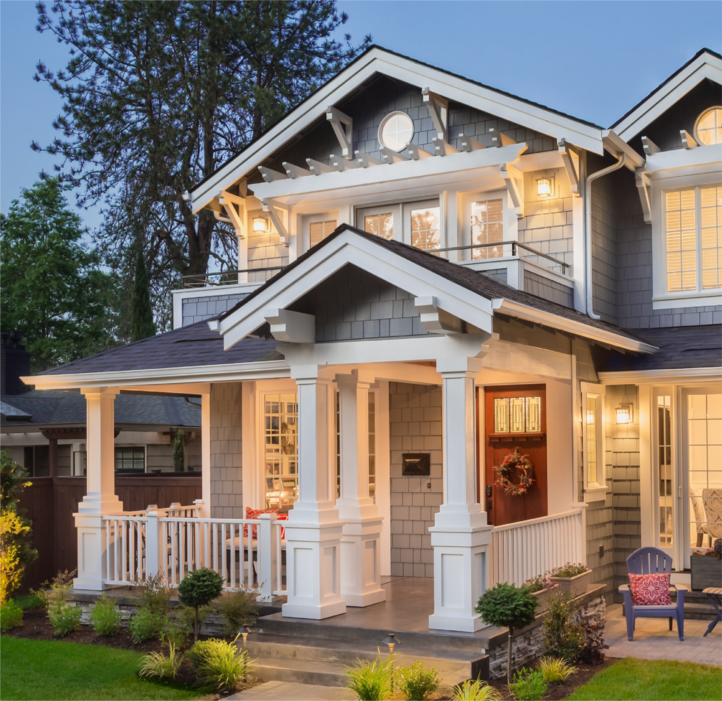 Our Mission
As a design-oriented business, we're passionate about making your home's exterior reach its full potential. With a strong work ethic and attention to detail, we deliver the highest quality results. Majestic Exteriors is dedicated to making you love the look of your home!
We proudly offer services in all things exterior, from window installations to full home exterior renovations and more. Our expert team is committed to using the best materials and designs to deliver the best results possible. We're also capable of creating virtual renderings.
Majestic Exteriors LLC is here to deliver the home exterior of your dreams!
Learn More
TAKE A LOOK AT OUR PAST WORK!
Filter our work by locations, photos, reviews and services we provide. Select any of the filters found at the top right of the map and watch the pins on the map change, as well as the addresses on the right change. If the icons in the "address view" are black, it means there are photos or reviews on that project pin. If the pin on the map is a solid color, it means there are photos of that project and/or reviews from our happy clients. If you ever want to refresh the map to its original state, just click the "refresh map" link.Happy exploring!
Testimonials
Excellent experience with this company! Tania presented great information/options for our new sliding glass door project. She was very responsive throughout the entire process. When the crew came to install, they did an excellent job. Everything looks great--down to the molding inside and out. And they left everything neat and clean. We are thrilled with our new door and would recommend Majestic Exteriors to others looking for similar services! Thank you!
Laura K