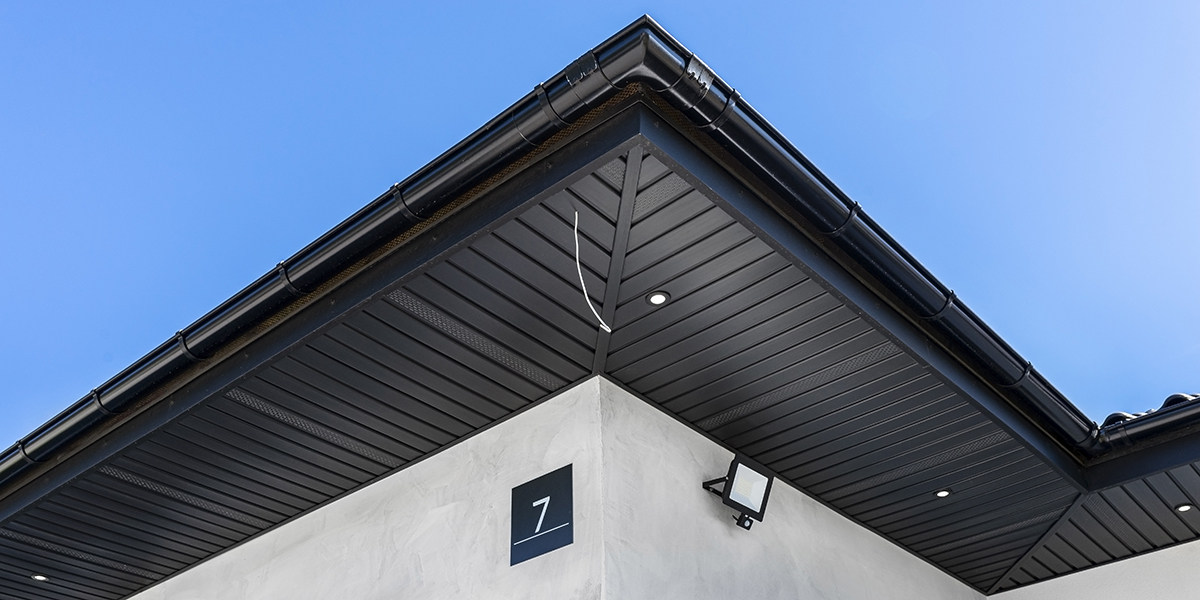 Can You Replace Soffit Without Removing Fascia?
Here in Colts Neck, NJ, we get between three and four-and-a-half inches of rainfall monthly and about seven inches of snow mid-winter. These conditions, alongside extreme temperatures, affect your rooftop, causing shingles to break and granules to detach, but what about the underside? When damages occur below your roof, can you replace the soffit without removing the fascia?
Majestic Exteriors LLC has over 25 years of experience repairing all rooftop areas and working with all material types and manufacturing brands. When you need work done on your soffits and fascia or have questions that need answering, look no further than our woman-owned team.
What's the Difference Between Soffit and Fascia?
Before delving into whether you must replace both at once, let's discuss the difference between them. Areas of your rooftop and rafter tails that extend past the outer walls have soffit panels underneath that not only hide unsightly wooden boards but also keep them from damage. It prevents precipitation from ruining the peak's structure while providing attic ventilation.
The fascia plays just as important a role on your home's exterior since it covers the edge of the roof layers between the roof's surface and the soffit. It rests on the outer edge of the soffit, perpendicular to it. Since it covers all the horizontal bands, it creates a more finished and aesthetically pleasing appearance.
Do You Have to Replace Both at Once?
The fascia and soffit last almost as long as your rooftop, giving it a lifespan of ten or more years. But when it's time to replace them, can you replace the soffit without removing the fascia?
During this home improvement project, contractors lay down the soffit before installing the fascia over the soffit's edges, meaning the fascia sits over the soffit. To successfully remove the latter, professionals suggest replacing them simultaneously since removing one likely causes damage to the other.
If you're considering installing new material, it typically costs $1 to $20 for every linear foot, depending on your choice of material. For instance, while some prefer vinyl siding since it's affordable and low maintenance, others appreciate wood soffit with its natural wood grain aesthetics and rustic appeal.
Be One of Our Many Happy Clients!
For 25 years, our licensed team has completed over 5,500 projects, satisfying over 5,000 clients. We'll answer, "Can you replace the soffit without removing the fascia?" and provide a free roofing quote. Call the team at Majestic Exteriors LLC at 732-577-9813 in Colts Neck, NJ, today!